TESTIMONIALS
FRESHWATER AQUARIUM SERVICES DESIGN & MAINTENANCE FOR
ATLANTA & SURROUNDING AREAS


" I have known Joel for over a decade. He has set up, stocked and maintained many exotic aquariums for my family, as well as an outdoor pond for fish and aquatic turtles. Joel has proven himself to be totally reliable. When ever there has been a concern, his response has been immediate and thorough. He even for sees problems and takes the necessary steps to ensure they never happen".
" Joel is a great family man of the highest character. I trust him in my home, even when I'm not there. His work ethic, knowledge and character make him the kind of man anyone would benefit from as an employee".

All my best,
Jeff Foxworthy



This beautiful aquarium is located in the dining room of Sheraton Suites Cobb Galleria. This freshwater system offers the same beauty and colorful fish as a saltwater system at a fraction of the price. The tank is 90 gallons with a curved or " bow" front glass that adds depth and dimension. We specialize in freshwater systems that are as impressive as any salt system with zero impact on the global environment. These colorful freshwater fish are all farm raised.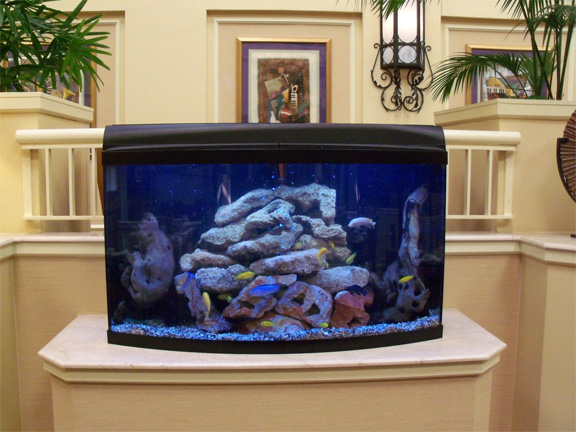 Check out what people are saying about " Atlanta Fish Guy" by clicking Kudzu.com




Call us Today to set up a Free Consultation or Appointment.
404-735-7886